Award-winning actress Octavia Spencer was watching her friend and hairdresser Renee go through tough times during the pandemic and knew she had to do something. She recruited Ant and Cristy to create a mobile salon out of a Blue Bird school bus, a move that could not have come at a better time for Renee's business.
Before & After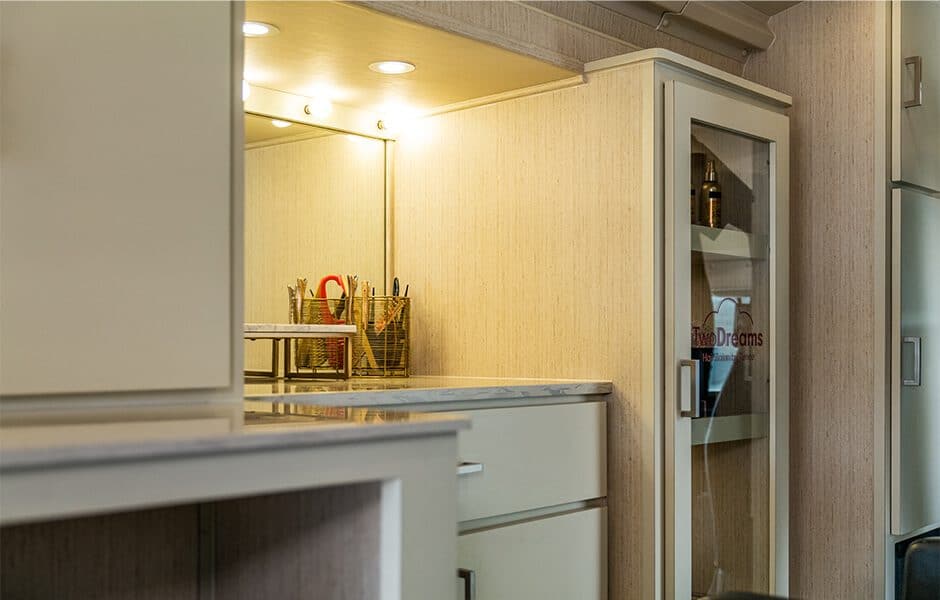 DESIGN HIGHLIGHTS
SINK ABOUT IT
Space was at a premium in this Blue Bird school bus (more on that later), so we knew we had to maximize every nook and cranny to fit everything Renee would need for her mobile salon. Tucking this washing station into the corner was the perfect space-saver, giving Renee plenty of room to move around and tend to her clients.
SOME EXTRA HEADROOM
After laying out Renee's salon in the parking lot, we ran into a problem: namely, we needed a bigger bus. In order to fit all the supplies and seating in, we borrowed an idea from campers and RVs and built in a two-foot extension that shows Renee's mobile salon business means business.
DOUBLE-DUTY DRYER
One of the first features Renee noticed was our hooded dryer chair, which turned out to be even more important after Renee found out her brick-and-mortar space had been sold. Now, Renee can handle multiple clients and keep her business running smoothly.
More Inspiration