Jennifer, Paul, and their son Brendan live in the perfect neighborhood… but their outdated, rundown house was anything but perfect. Instead of moving, this super fun family called on us to reinvent their main living spaces so they would never have to leave.
This site contains affiliate links to products. We may receive commission for purchases made through these links. Price at time of publish date may change.
We gave the living room, dining room, family room, and kitchen a beautiful remodel, with special attention paid to their son's love of crafts and creativity.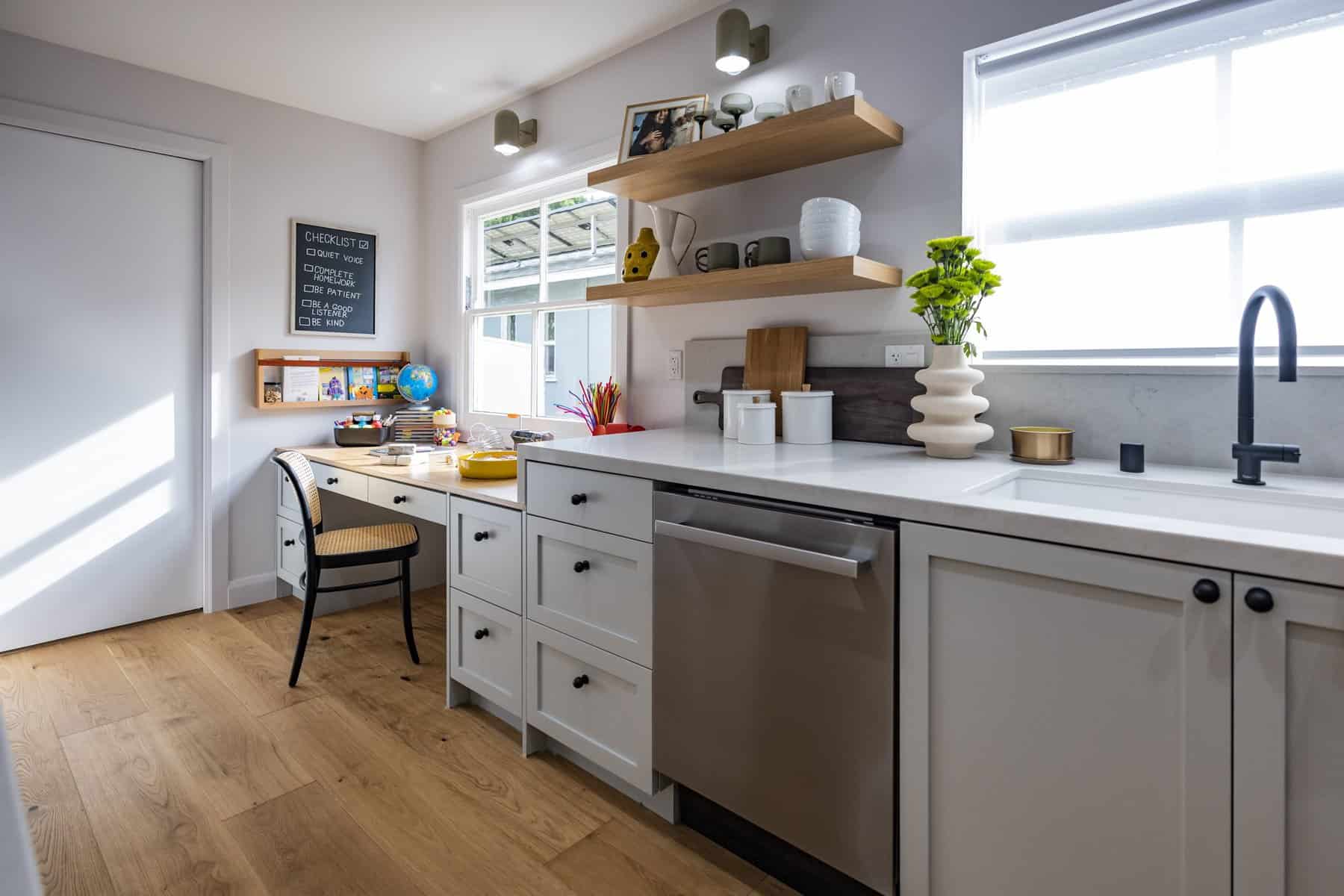 FHS07E14 Paul Jennifer
Click below to see all of the items featured in this episode!
Design Highlights
A Warm Welcome
Before, the living room was full of Brendan's many crafting tables, and great features like the fireplace were left by the wayside. We refaced the fireplace with beautiful wood accents and added light, stylish living room furniture so that it can become a welcoming place to host friends and family.
Dining with Style
There's nothing relaxing about dining in a red room filled with carpet. We repainted the walls an elegant green and installed beautiful hardwood flooring so that the family can gather comfortably.
Cooking and Crafting Together
Not only were we able to open up the kitchen so that Jennifer and Paul can cook and chat with one another at the same time, but we even added a crafting corner where Brendan can express his creativity. Now there's more than enough space for the entire family to hang out together.
Visit HGTV for information on upcoming Property Brothers: Forever Home episodes.
Browse More Decorating Ideas
---